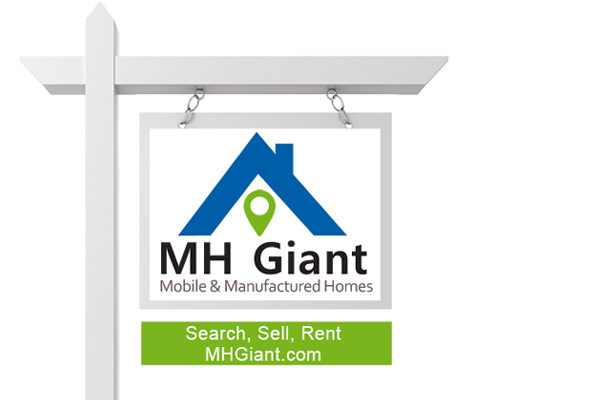 At MH Giant we make it simple to list and manage your mobile home inventory.
A minimum investment, the best customer service you will find and great exposure for your mobile & manufactured home listings. Our affordable listing options mean you keep more money in your pocket. Sell your mobile home fast.
Weather you are searching for a new mobile home, looking for a seasonal rental or have a mobile home to sell MHGiant is your affordable solution. We offer easy to use, powerful tools that were built for mobile home professionals. You can list a home in just a few minutes.
Got a large inventory of homes for sale? No problem, give us a call and we will create a discounted, monthly plan to fit your budget.
When you list your homes on MHGiant your homes will be displayed on the entire network of MHGiant websites. When you make a price changes or add a new image, every website will reflect these changes instantly. Our nationwide network of websites includes specialty websites like "mobile home resort living", mobile homes for sale in Florida", "mobile home marketplace" and you will also get listed on our popular mobile home service directory as a mobile home broker / professional.
When you list your homes with MHGiant everything is included. Business profile and website link, unlimited images, unlimited open houses, video tours of the home, 24/7 control panel, and much more.
We take your privacy very seriously and will never give, sell, rent or display your email to anyone without your permission. All contact messages from potential buyers will be directly emailed to you.
Your contact information will be the only one displayed on your listings. If there is a featured home listed on one of your listings it will be one of your listings. We want you to have every possible chance of selling a home.
We embrace technology and are always looking for new tools to help our pros sell more homes. Our websites are built using a method called "Mobile First". This means that we do not need a separate mobile app to look good. We have 1 website that looks good on any device including desktop computers, laptops, tablets and smartphones. Our websites are fast loading and easy to use for both buyers and sellers.
Here are some popular mobile home cities and links to get your search for a new mobile home on MH Giant started.
Pro's - Would you like to see your homes listed here?
The Mobile Home Marketplace is part of The MH Giant Mobile Home Network.
When you list your mobile homes with MH Giant everything is included and your homes are listed on every website in the network. When you make a price change or add a new image, every website will be updated instantly, for less than $10 per month.